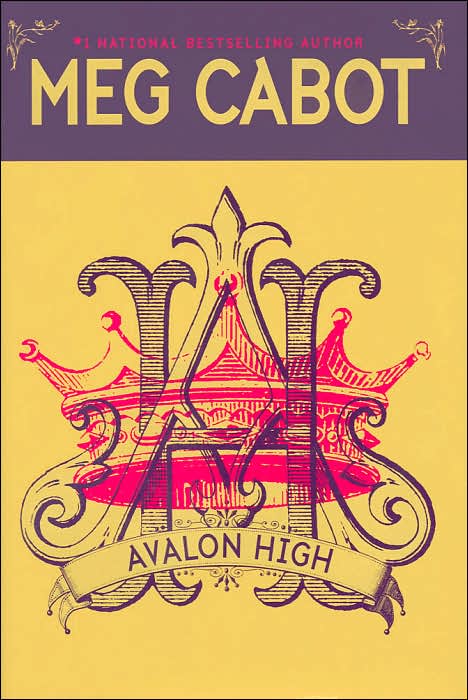 Summary
(via the
author's website
): "Avalon High seems like a typical high school, attended by typical students: There's Lance, the jock. Jennifer, the cheerleader. And Will, senior class president, quarterback, and all-around good guy.
But not everybody at Avalon High is who they appear to be… not even, as new student Ellie is about to discover, herself. What part does she play in the drama that is unfolding? What if the bizarre chain of events and coincidences she has pieced together means—as with the court of King Arthur—tragedy is fast approaching Avalon High?
Worst of all, what if there's nothing she can do about it?"
Review
: So does everyone remember my opinion of Twilight? That I know they're badly written but I like them anyway? My opinion of Meg Cabot books is rather the opposite: I don't particularly
like
them, but I read them anyway. And usually can't put them down. And I know in my head that they're really not that bad.
Fluffy, yes. Heavens, yes. But still. They're well-written. Her main characters are always pretty kick-a. Cute boys abound, and plenty of the "then he looked at me twice" drama that I lahve. But something about them just makes me go, "ugh." And I'm really not sure why, especially since I keep reading them.
Maybe it's because the main characters are all the same? I feel like Ellie and Mia from The Princess Diaries, and Suz from the Mediator books, and that girl from Jinx, are all pretty interchangable. And maybe I wouldn't mind so much to read about a sarcastic teenager with body issues, over and over again, if I still WERE a sarcastic teenager with body issues. Hm.
Goodreads Shelves
: addictive, fluffy, is-a-movie, is-this-a-kissing-book, my-kind-of-woman
Rating
: